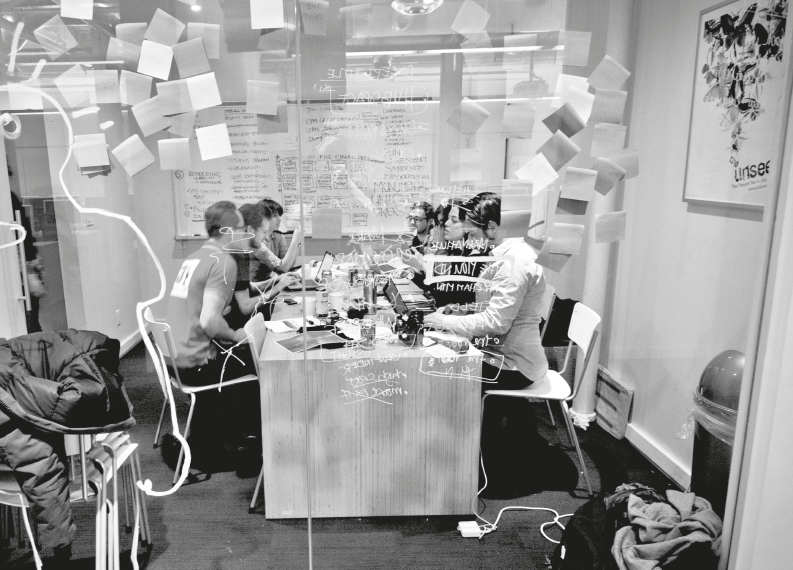 Charrette in Toronto
Institute Without Boundaries at George Brown College in Toronto hosts its 17th annual Charrette workshop in February 2022. Here students from around the globe gather in Toronto to become designers of the future.
Where
GBC Institute Without Boundaries in Toronto
When
February 23-28, 2022
Theme
Designing Climate Ready Communities
Cost
Transport + Accommodation + food. Participation in the workshop is free.
KEA Grant
Selected students will receive a KEA Grant to cover some expenses.
Apply to Participate
Fill out the application form further down this site
Contact
Please contact Anne Dibbern on annd@kea.dk if you have any questions
KEA students can apply join the Institute without Borders (IwB) Charrette in 2022 and experience how to work in an intense design workshop with international students from many different disciplines. Learn more about how to apply in the bottom of the page.
IwB Charrette brief
In 2021-22 the students and faculty at the Institute without Boundaries (IwB) are researching and proposing local solutions to help communities adapt to the many impacts of climate change including but not limited to environmental migration.
During the 2022 International Charrette, the students at the Institute without Boundaries (IwB) will collaborate with students, faculty and advisors from local and international organizations to propose design interventions that will help prepare communities for the impacts of climate change such as environmental migration.
Building upon key research insights, students will participate in a five day design Charrette to research and propose frameworks for Designing Climate Ready Communities. This will enable the participants to expand on their research into climate change and environmental migration and propose design solutions to prepare communities for displacement due to climate change.
In doing so, participants will synthesize their research insights and propose systemic solutions for designing accessible and inclusive products, services, and environments.
Charrette Questions
How might we reimagine structures and systems that are actually making things worse for the environment?
How might we design equitable systems that are life-centered as opposed to human-centered?
How might we design environments, products, and services that could result in systemic change and make communities more adaptive to migration?
How can we change perceptions around climate migration and use it as an opportunity to improve economic development?
Learn more about the IwB Charrette 2022 in this document.
Application Form
Fill out the form to apply