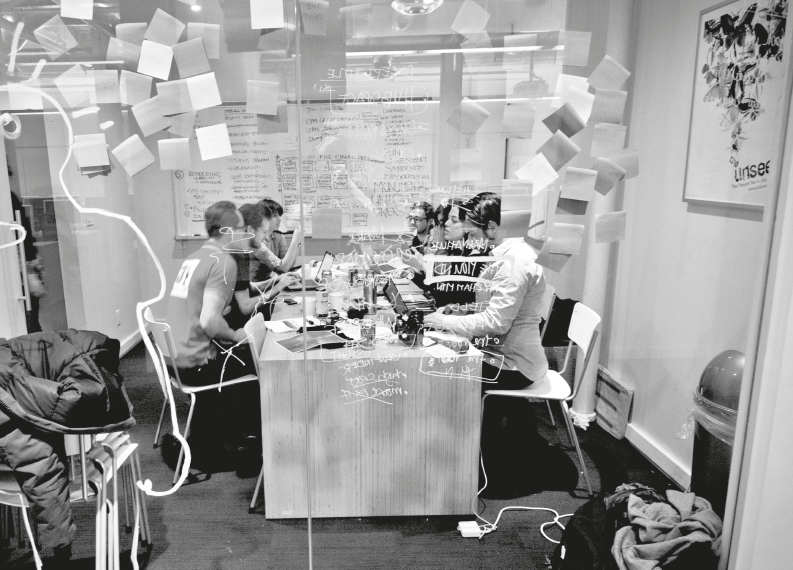 Charrette in Toronto
Institute Without Boundaries at George Brown College in Toronto hosts its 18th annual Charrette workshop in February 2023. Here students from around the globe gather in Toronto to become designers of the future.
Where
Brookfield Sustainability Institute - George Brown College
When
February 22-27, 2023
Theme
Smart Sustainability
Cost
Transport + Accommodation + some food (lunch is provided)
KEA Grant
Selected students will receive a KEA Grant to cover some expenses.
Apply to Participate
Fill out the application form further down this site
Contact
Please contact Anne Dibbern on annd@kea.dk if you have any questions
KEA students can apply join the Brookfield Sustainability Institute (BSI) Charrette in 2023 and experience how to work in an intense design workshop with international students from many different disciplines. Learn more about how to apply in the bottom of the page.
The Charrette and BSI
Building off of the legacy of the Institute Without Boundaries (2003-2022), the BSI is a new global solutions studio focused on identifying, understanding and developing smart sustainable solutions to help fight climate change. The BSI will continue the tradition of the International Charrette, fostering collaboration with educational institutions, government, business, and nonprofits to develop applied projects that help tackle climate change challenges across sectors.
This year's Charrette will focus on Smart Sustainability. The selected projects cover areas such as city planning, architecture and interior design, urban agriculture, and heritage conservation and revitalization.
Students from Schools in Europe and North America will collaborate on developing proposals for the projects that are already in research and development stages.
More information George Brown Colleges, Brookfield Sustainability Institute can be found here:
https://www.brookfieldsustainabilityinstitute.com/
BSI Charrette brief
The following projects are being considered for Charrette design briefs:
GBC's Short Food Supply Chain Project - This project involves testing precision technology and urban agriculture models. Concepts could explore test beds, cuisine development, instructional apps for cooking with sustainable urban diets, and backyard/balcony growing systems.
Linear City Project - This project will imagine the urban form that will supplant our current urban structures if humanity is not able to solve the immediate climate change conditions, including unpredictable temperatures and water levels rise. The project will take inspiration from the award winning NobbyNet project developed by Loghman Azar.
Wooler Area Community Organization Project - This project will imagine how a community could adapt and revitalize a heritage building so it could operate sustainably. Concepts could explore how digital booking tools could bring a community centre to life for its inhabitants, co-creating programming and developing sustainable operations solutions.
Climate Positive Housing Development - This project will look at rural, suburban, and city sites to imagine new neighbourhood-based development of micro-homes. Concepts could explore net carbon housing developments that also address affordability, communities services, transportation, and models for sustainable living for inhabitants.
Chalk River Interpretative Centre - This project will investigate the site of Canada's oldest indigenous cabin which also happens to be located next to Canada's first nuclear complex. The concept should consider physical and digital restoration, an educational complex or complexes, and the tension of old and new technologies.
Over the course of the workshop, the participants will follow design thinking methodology - define, ideate, develop, prototype, and deliver. Teams will have access to faculty and industry leaders for guidance while they develop their deliverables. Participants will benefit from networking with peers and thought leaders, learning design thinking tools and methodologies in a collaborative environment, rapid ideation and iteration, communication design, all while working on real-life projects. Concepts will be pitched in a final presentation on Monday, February 27th as the event comes to a close.
Learn more about the BSI Charrette 2022 in this document.
Application Form
Fill out the form to apply
About the Author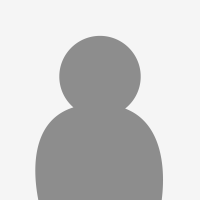 Anne Dibbern
International Mobility Coordinator, DIGITAL
T: +45 4088 3665
E:
This email address is being protected from spambots. You need JavaScript enabled to view it.