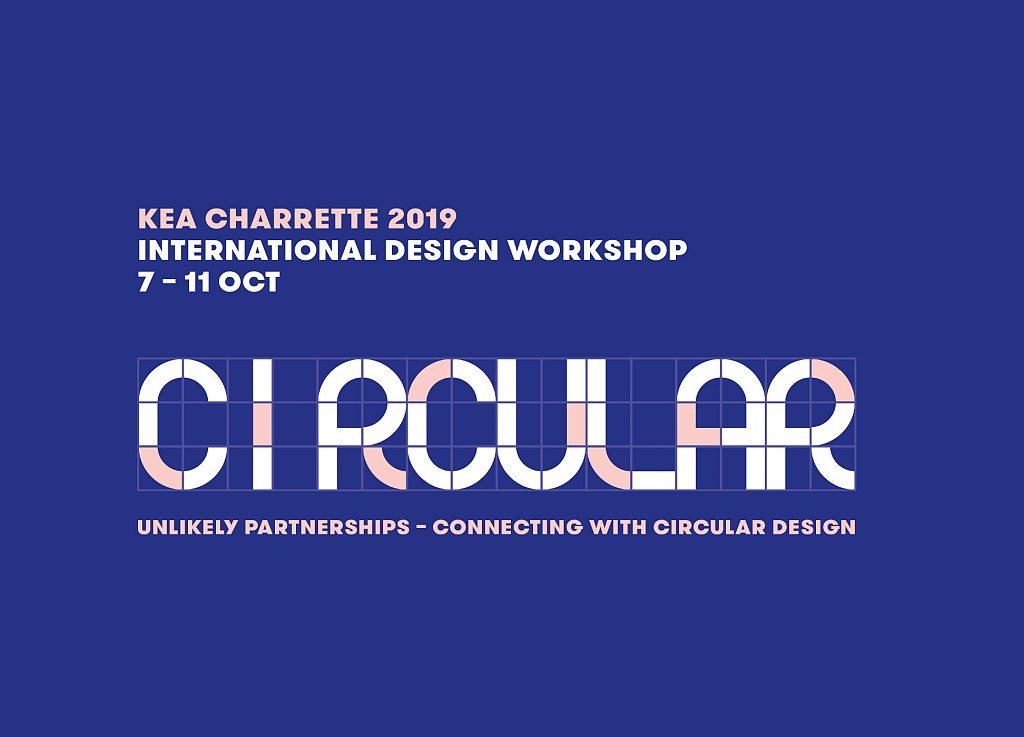 KEA Charrette 2019
For the 8th time, 80 students from around the world gathered for a week in Copenhagen to participate in the international workshop event – KEA Charrette. This time the central theme was "Unlikely Partnerships - Connecting with Circular Design".
THE SPIRIT OF GARAGEPARK NV
Last time the KEA Charrette worked with the GaragePark lot was in 2017 when the space was only a huge empty shell. In 2019 the people and local business moved into the lot and the Charrette students had the chance to work with some of the local people taking over the space. 
On a bright sunny fall day, the Charrette participants were led to the GaragePark to soak up some of that community spirit with an introduction from Vibe&Tone, lecture (and free samples) from BuggingDenmark, fresh made pizza from BikeandBake and beautiful music by local artist Aureola.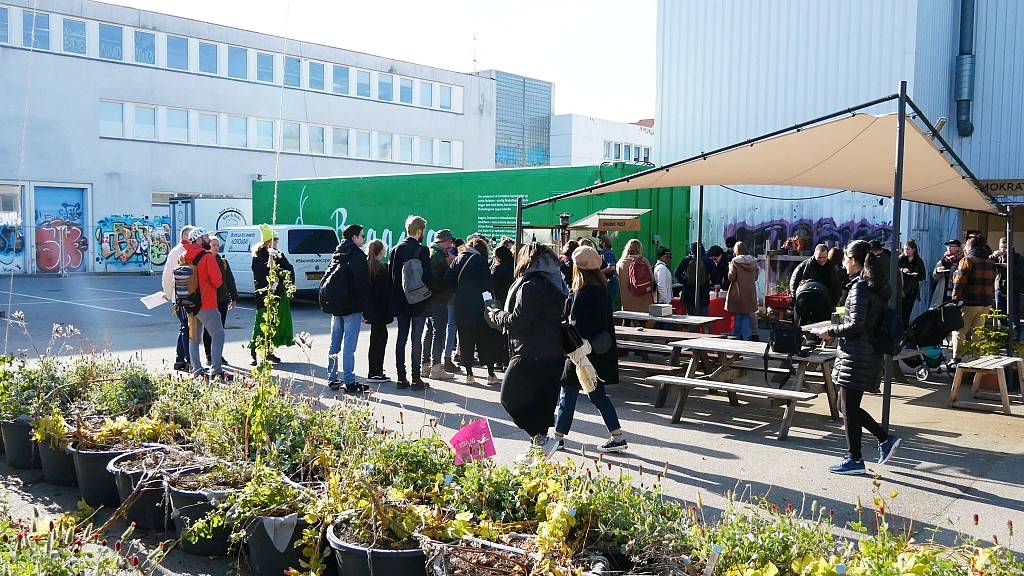 CIRCULAR DESIGN IN NORDVEST DISTRICT
The Nordvest district of Copenhagen is uniquely suited to working with circular design. It has diverse inhabitants, large unused spaces and plenty of start-ups – it lacks capital and community engagement. Circular Design with a focus on collaboration is a great tool to help the community reuse the latent resources to everyone's benefit.
The students of the 2019 Charrette worked in interdisciplinary teams with these local organisations to develop their concept.
IMPRESSIVE RESULTS
From community spaces that develop democracy habits to information campaigns about crickets and folk music memes. From hurdy-gurdy lessons to late-night snack runs. From frustration and group conflicts to beautiful graphics and tight concepts. And everything in between.
This year for the first time, groups were given almost a full hour to present and discuss their final concept with their partner organization before the final presentation to the jury and each other.
Click on each group further down to see their concepts.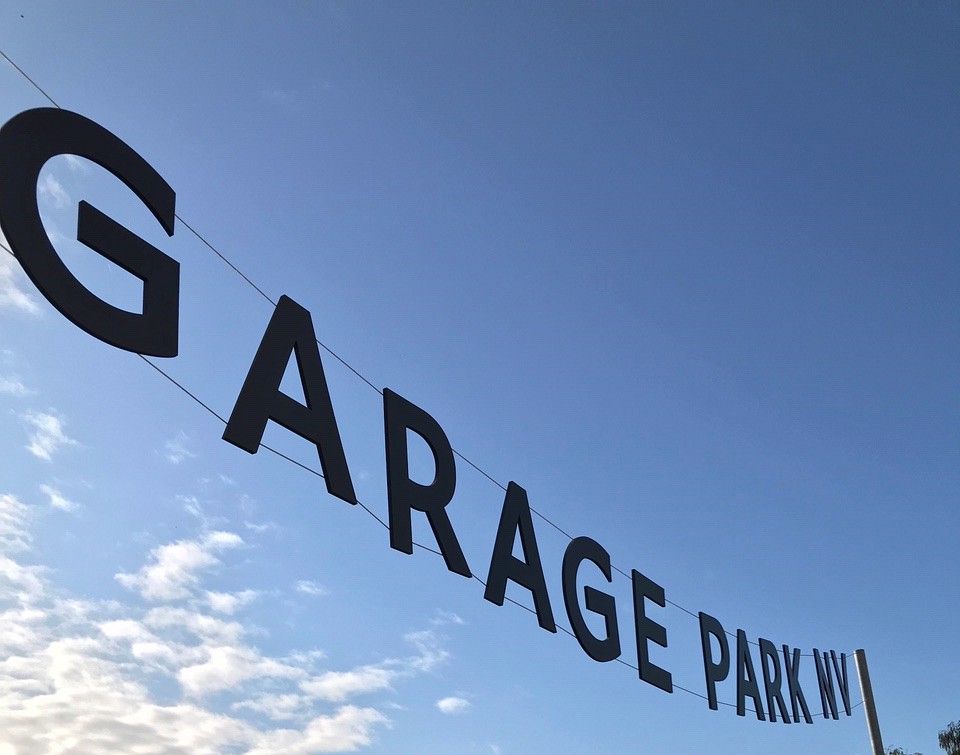 KEA Charrette 2019 Overview
Where
KEA - Copenhagen School of Design and Technology
10 Schools
Beuth Hochschule für Technik, Berlin, Germany
Fontys University of ICT, Eindhoven, The Netherlands
George Brown College, Toronto, Canada
London South Bank University, London, United Kingdom
Otis College of Art and Design, Los Angeles, CA, USA
Politecnico di Milano, Milano, Italy
Salzburg University of Applied Sciences, Salzburg, Austria
Senac São Paulo, São Paulo, Brazil
THEi, Hong Kong
KEA, Copenhagen, Denmark
10 Groups
Group 1 - Chirp City (Bugging Denmark)
Group 2 - Beyong FabLab (FabLab Nordvest)
Group 3 - The U House (Bureau Detours)
Group 4 - Resonator (TEMPI)
Group 5 - Demokrati Garage (WeDoDemocracy)
Group 6 - Bugging Denmark (Bugging Denmark)
Group 7 - Glow Trail (FabLab Nordvest)
Group 8 - Favr Nye Verden (Bureau Detours)
Group 9 - Resonator (TEMPI)
Group 10 - Demokrati Garage (WeDoDemocracy)
64 Students
Architecture
Construction Technology
ICT & Media
Industrial Design
Graphic Design
Communication and Journalism
Advertising
Design
27 Expert Advisors
Anne Dibbern (KEA, Copenhagen, Denmark)
Julia Polinna (KEA, Copenhagen, Denmark)
Sofia Viholt (KEA, Copenhagen, Denmark)
Martin Bille-Hansen (KEA, Copenhagen, Denmark)
Bo Mahs (KEA, Copenhagen, Denmark)
Brian Everitt (KEA, Copenhagen, Denmark)
Mille Wilken Bengtsson (KEA, Copenhagen, Denmark)
Gunnar Näsman (KEA, Copenhagen, Denmark)
Kave Amag (KEA, Copenhagen, Denmark)
Rene Grøn (KEA, Copenhagen, Denmark)
Gisela Glass (Beuth Hochschule für Technik, Berlin, Germany)
Mattias Esig (Beuth Hochschule für Technik, Berlin, Germany)
Constanze Thomasson (Fontys University of ICT, Eindhoven, The Netherlands)
Erik Heijligers (Fontys University of ICT, Eindhoven, The Netherlands)
Lori Endes (George Brown College, Toronto, Canada)
Luciana Chen (Senac University, São Paolo, Brazil)
Myrna de Arruda Nascimento (Senac University, São Paolo, Brazil)
Richard Shelton (Otis College of Art and Design, Los Angeles, CA, USA)
Rafaella Colombo (Politecnico di Milano, Milano, Italy)
Mei King Yang (THEi, Hong Kong)
Rasmus Petrussen (Vibe & Tone, Copenhagen, Denmark)
Mads Mazanti (Vibe & Tone, Copenhagen, Denmark)
Roxana Marghidanu (Copenhagen, Denmark - Architecture & Design)
Leslie Endes (Toronto, Canada - Architecture)
Marcelino Ballarin Madsen (Copenhagen, Denmark - UX Design)
Zahid Zaleem (Roskilde Technical Academy, Denmark)
Dan Kreutzfeld (Bispebjerg Local Community Board, Denmark)