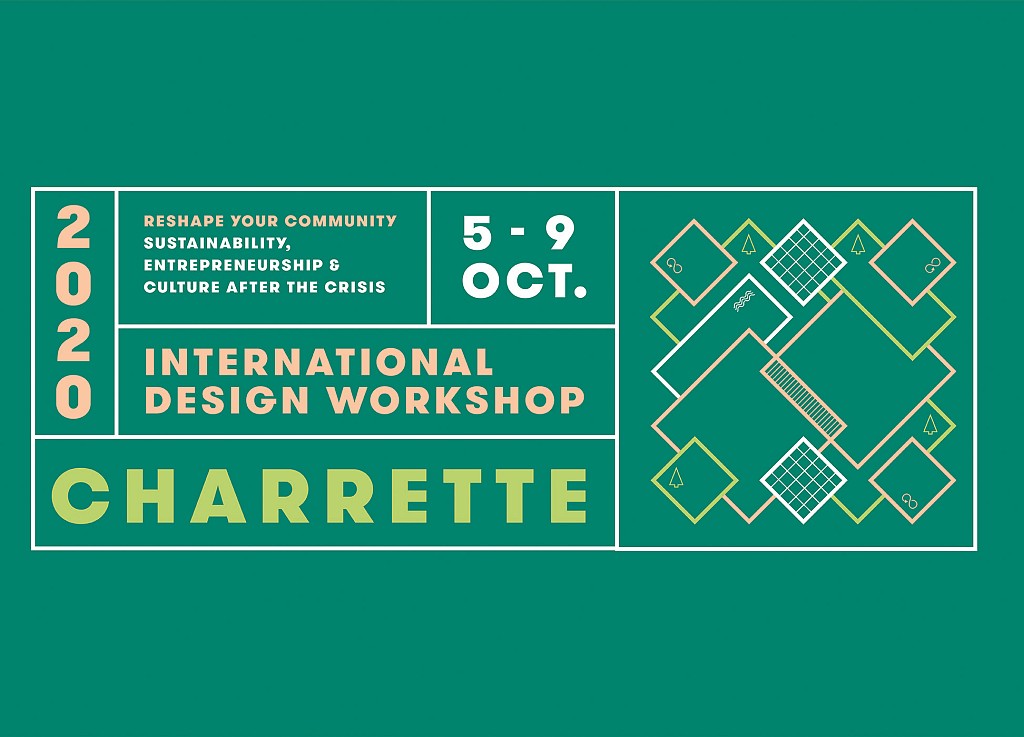 KEA Charrette
For the 9th time, 80 students from around the world will get together for a week to participate in the international workshop event – KEA Charrette. This time the central theme is "Reshape your Community - Sustainability, Entrepreneurship and Culture after the crisis". For the first time the Charrette will be held online where students work across both nationalities and borders to create the best concept for the KEA Charrette stakeholders.
Where
Online - work from anywhere
How to Join the Charrette
Sign up in the form further down this page
Questions?
See FAQ below or contact a coordinator
Why join the KEA Charrette?
Work outside your own field and gain experience from working across disciplines
Test your understanding of what you have learned during your studies – put it into practice
Develop your language and communication skills within an international team
Be part of a project where everyone's voice is heard
Learn about yourself and how you handle new situations
Gain new perspectives on how your professional skillset can be placed in a broader context
Make new friends from KEA and from around the world
Enhance your CV
Charrette FAQ
Who can join the Charrette

The Charrette is open to all KEA students. The most important thing is that you are ready to work internationally and across disciplines.

Besides that we require that you have at least 2 semester study experience - whether that be at KEA or elsewhere. This means that if you are a 1st semester student who has already a BA or AP degree, you can still sign up for the Charrette. 

Who will I work with

You will work in a group with students from across the globe and from many different design disciplines. We have students from Toronto, Sao Paolo, Vilnius, Copenhagen and Barcelona. 

Besides that you will be connected to a local organisation or business residing here in Nørrebro or Nordvest. All the work you do on the Charrette will be seen and evaluated by an actual business or organisation as well as a jury. 

How much time will I need to use

The Charrette work will mainly take place in the afternoon and the evening so you will mostly have time to attend classes in the daytime. 

A general schedule looks like this:

Monday 15:00-19:30: Introduction of brief, methods, tools and local collaborators 

Tuesday - Thursday 17:00 - 20:00: Advising session by experts and collaborative work hours.

Friday 17:00 - 19:00: Feedback and wrap-up. 

Besides these hours we expect you spend some time to work on your own, but this can be planned around your schedule. The Charrette is an intense experience and by allocating some time to concentrate on the workshop you will be able to harvest all the benefits from participating. 
Contact info
If you have any questions regarding the Charrette 2020 please contact:
Anne Dibbern at annd@kea.dk or Hanne Vang Hansen at havh@kea.dk 
Sign-up Form for KEA Students
Fill out this form if you are a KEA student and are interested in participating in the Charrette Workshop.