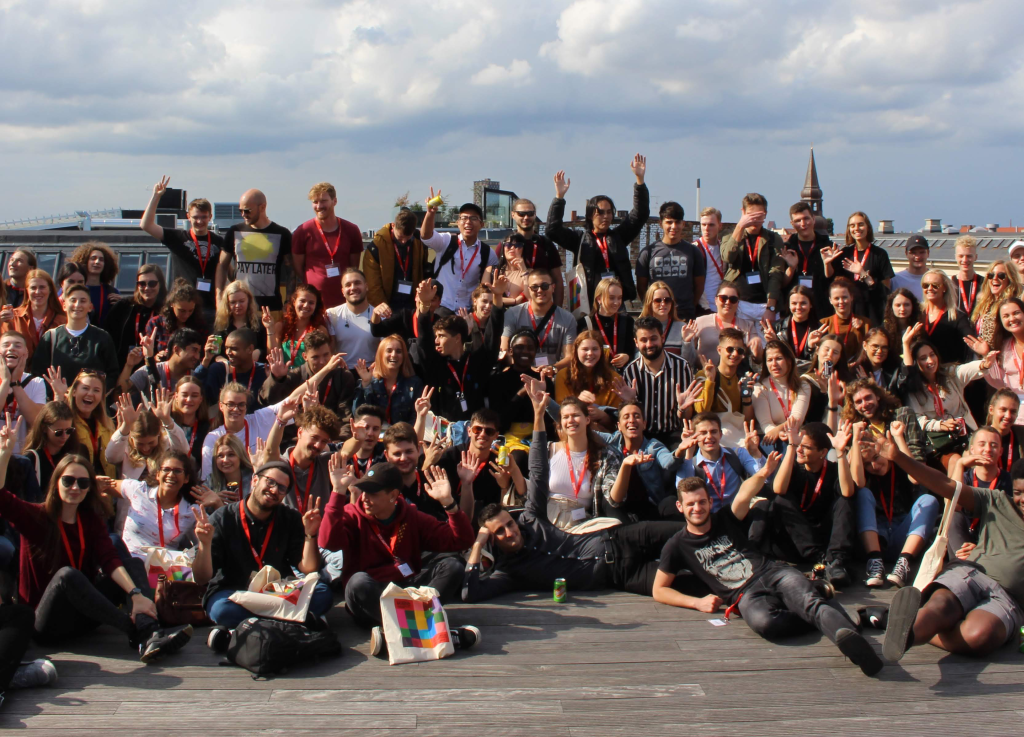 Global Welcome Week
Join us at our Global Welcome Week, where you will be introduced to KEA and Denmark through exciting social activities, events and workshops.
When
August 16th-20th, 2021
Where
Both online and in the city/on campus
KEA Global organises a Global Welcome Week for our new full-degree and exchange students on the international programmes, including Danish students on the international lines.
Here you have the chance to meet your future classmates before study start, get to know KEA campuses and services and explore a bit of the Danish culture through events and social activities.
During the week, you will participate in sessions about KEA, cultures, jobs in Denmark, you will get a Danish Crash course and explore Copenhagen (if possible).
Get ready for plenty of fun, social networking and a whole survival kit for the study start!
All activities are free of charge, including courses and excursions.
We look very much forward to meeting you and welcoming you at KEA!
Global Welcome Week - August 2021
Monday

Get to know KEA

Join day 1 of the GWW to get a thorough introduction to Denmark, Copenhagen and KEA. 

You will be introduced to the staff of KEA Global and you will have a chance to meet current international students at KEA and hear about their experience of studying at KEA and living in Copenhagen.

During the day you will have plenty of opportunities to ask us questions during the Q&A sessions.

The first part of day 1 will be virtual while you during the second part will be able to meet your fellow students in person during a social event. 

10.15 - 14.00 (Virtual event - on Teams)

Introduction to Global Welcome Week 
Introduction to Copenhagen and Denmark 
Practical KEA
Q&A sessions
Fun and Games 
Meet experienced International KEA students

15.30 - 17.00 (Physical event in Nørrebroparken)

"Cocktail-party"
Garden games
Meet your fellow students

Tuesday

Get smart on culture

As the main event on the second day of Global Welcome Week, it'll be your turn to engage yourself and meet up with each other in virtual groups. You'll be guided through activities of intercultural training - discussing customs, nationality, hierarchy and methods of learning. At the end of the day, you'll know more about yourself, your peers and a little bit about KEA's ways of teaching.

You'll also hear more about KEA Student Life and all the social activities around campus.

Next, you'll meet a Local Buddy and hear about KEA's Buddy Scheme. This scheme allows you to meet current KEA students and group up with them and other new students in teams.

Finally, the last meeting of the day is with KEA Library – probably the best library in the world.

When the presentations are over, we get to meet and play some games together, face-to-face!

9.00 – 12.00  Intercultural training

13.00 – 13.15 Meet KEA Student Life

13.15 – 13.45 KEA Buddy Scheme

13.45 – 14.00 Meet the best library in the world

15.00 – 16.00 Games – we'll meet face-to-face at KEA GBG Campus

Wednesday

How to succeed in Denmark

The first part of this day is all about preparing you for the Danish job market – before, during and after your studies at KEA. You'll get an intro to internships and entrepreneurship opportunities at KEA, and you will get to follow different workshops hosted by Danish unions and employer associations on topics like How to find a student job, CV & Linkedin, How to act at a job interview etc.

The first part of the day is all virtual.

In the afternoon we will have a fun social physical gathering and go on a canal boat tour in the harbor of Copenhagen!

9.00 - 13.00 (Virtual events – on Teams)

Intro to internships & entrepreneurship at KEA
Workshop 1: CV & Linkedin
Workshop 2: How to find a student job
Workshop 3: How to exercise an elevator pitch & how to act at a job interview
Q&A

14.45-16.00 (Physical meet-up by Gl. Strand metro station)

Canal boat tour in the harbor of Copenhagen

Thursday

9:00 - 11:30 Your First KEA Assignment

Join your fellow students on a photo assignment around Copenhagen. Details and group members will be given out on Monday. The results of your assignment will be exhibited at the GWW reception Friday so don't miss out on this activity. 

From 12:00 Afternoon programme

At KEA you also join a social community with your local programme and campus. On Thursday you will get the opportunity to meet students from similar programmes and create the foundation for a good social life for yourself and your time at KEA. 

At a later time, we'll announce more details for the time and place of social activities. We can already tell you the following meeting points, according to department: 

Design students: Meet at 12:00 on Guldbergsgade campus in front of the reception. Design students are Design, Technology and Business + Design & Business students. 
Digital studens: Meet at 14:00 on GBG campus outside Building E on Meinungsgade. Digital students are Multimedia Design, Computer Science, Business Economics and IT, Web Development and Software Development. 
Build students: Meet at 14:00 at Prinsesse Charlottes Gade in the courtyard. Build students are Architectural Technology and Construction Management. 
Tech students: Meet at 12:30 at the Lygten 16 campus. Tech students are Production Technology and Product Development and Integrative Technology. 

Friday

9:00 - 12:00 Danish Crash Course (VIRTUAL)

Danes speak English very well, but if you really want to immerse yourself in the Danish culture (and also want to increase your job chances), then you need to start with the Danish language. 

Join the class of your choice and learn either a little bit of Danish, some more or a lot! We'll split you up in 3 classes according to your level of Danish and give you a Danish Crash Course provided by our language suppliers UCplus.

At this introductory course, you'll also hear about how to sign up for the free Danish Language Education Programme.

14:00 - 15:30 Global Welcome Week Reception (by the canteen)

Stop by the Global Welcome Week Reception at campus Guldbergsgade and enjoy a drink and a chat with your fellow Welcome Week students. Here you will also be able to see the results of your first KEA assignment from Thursday. 
Gallery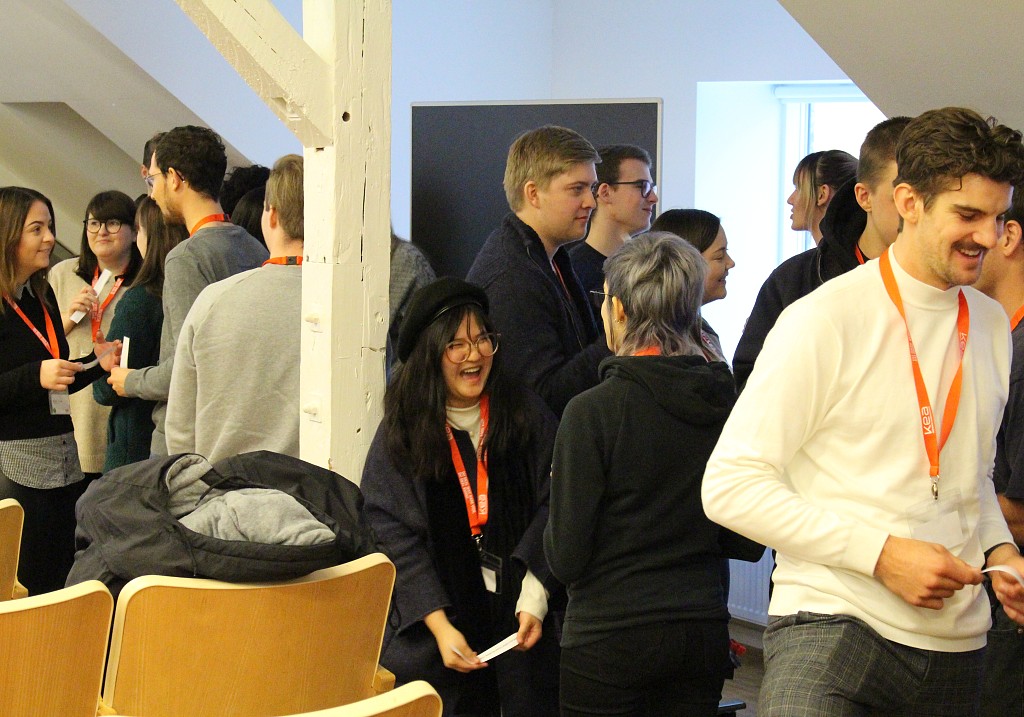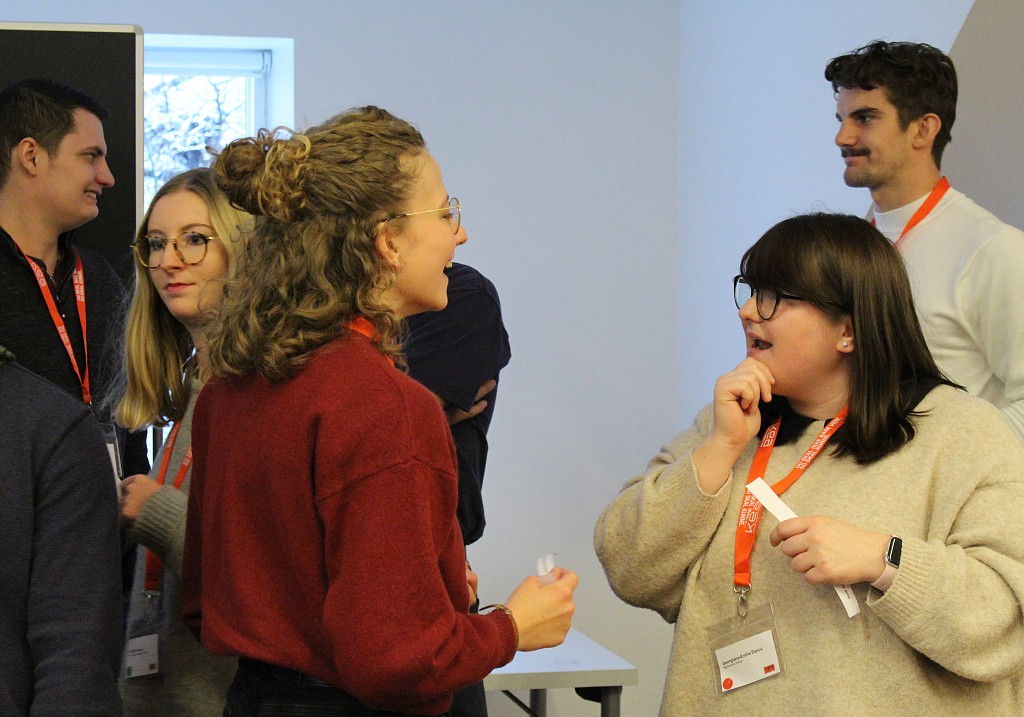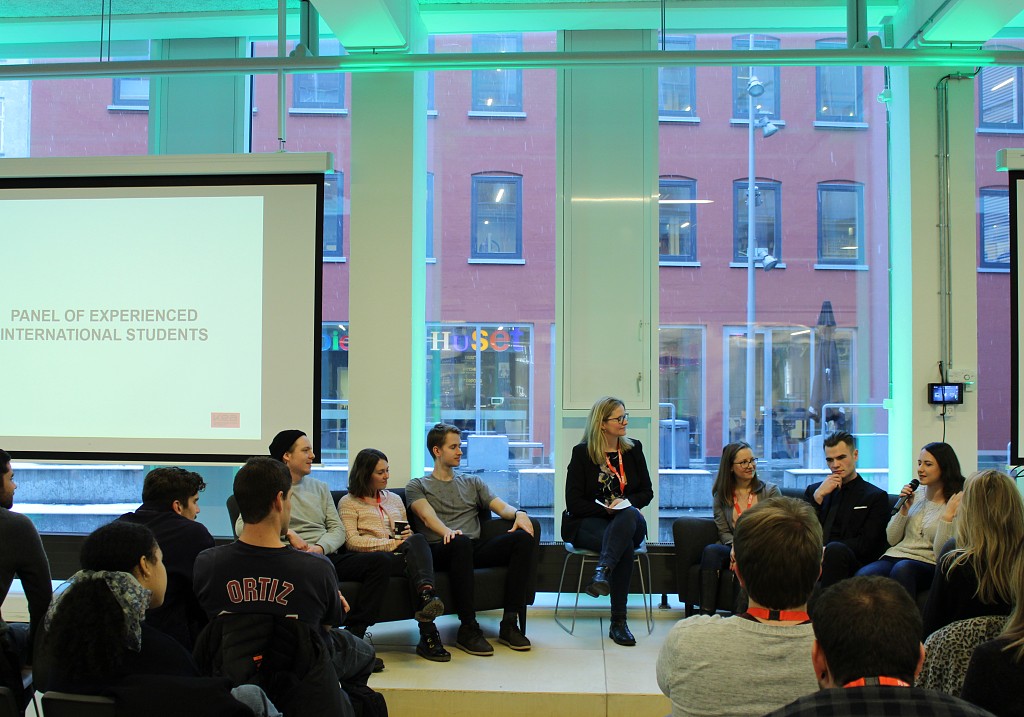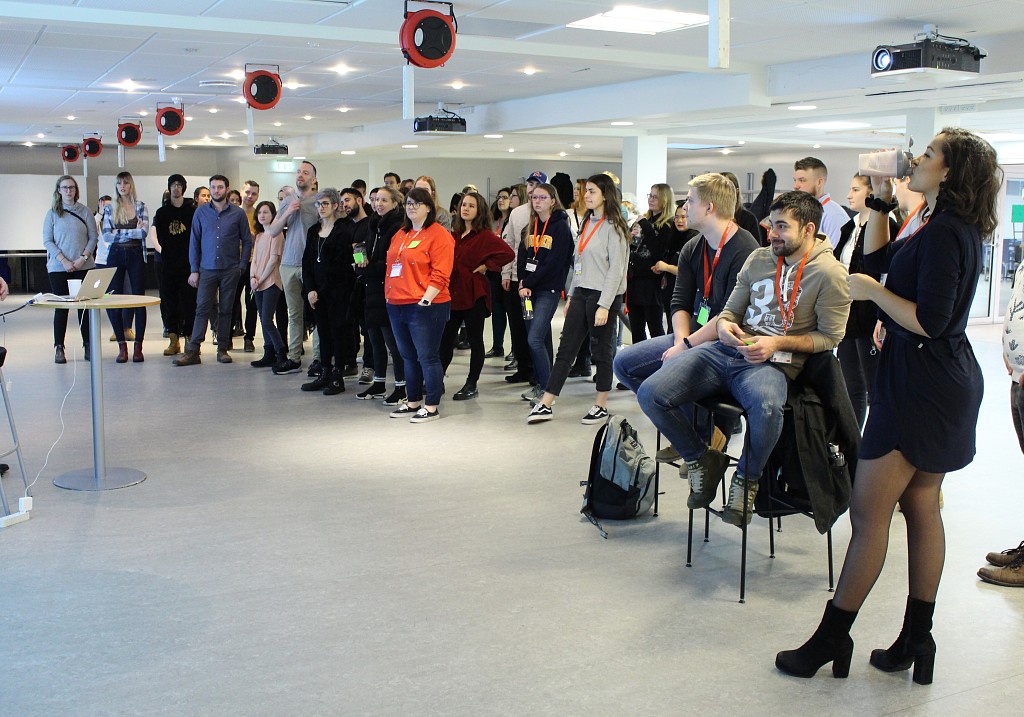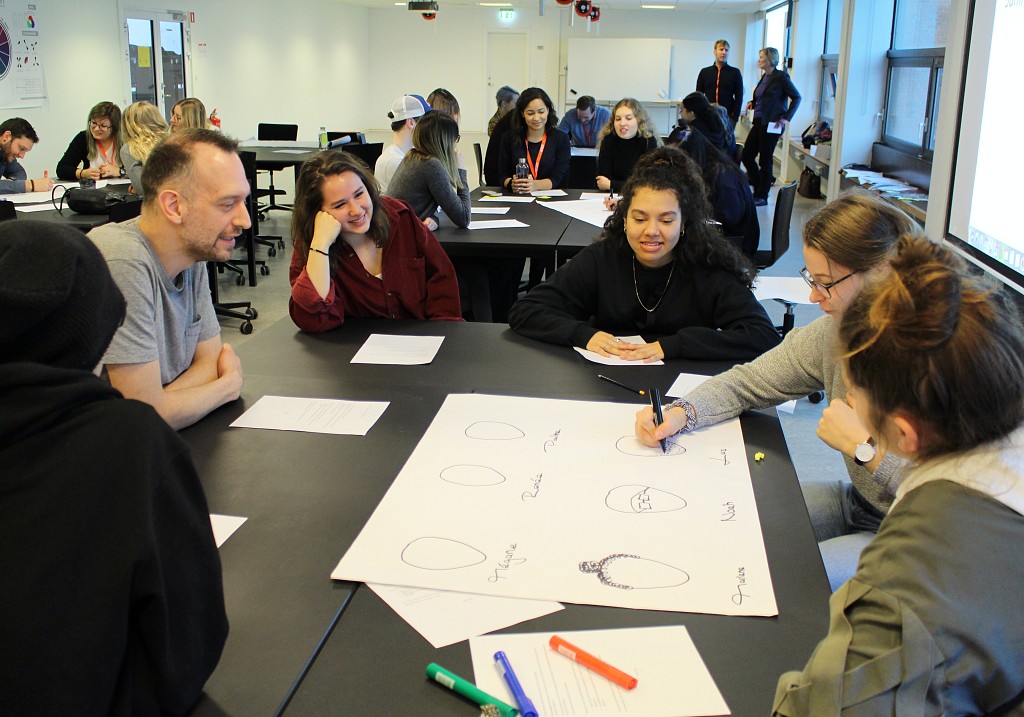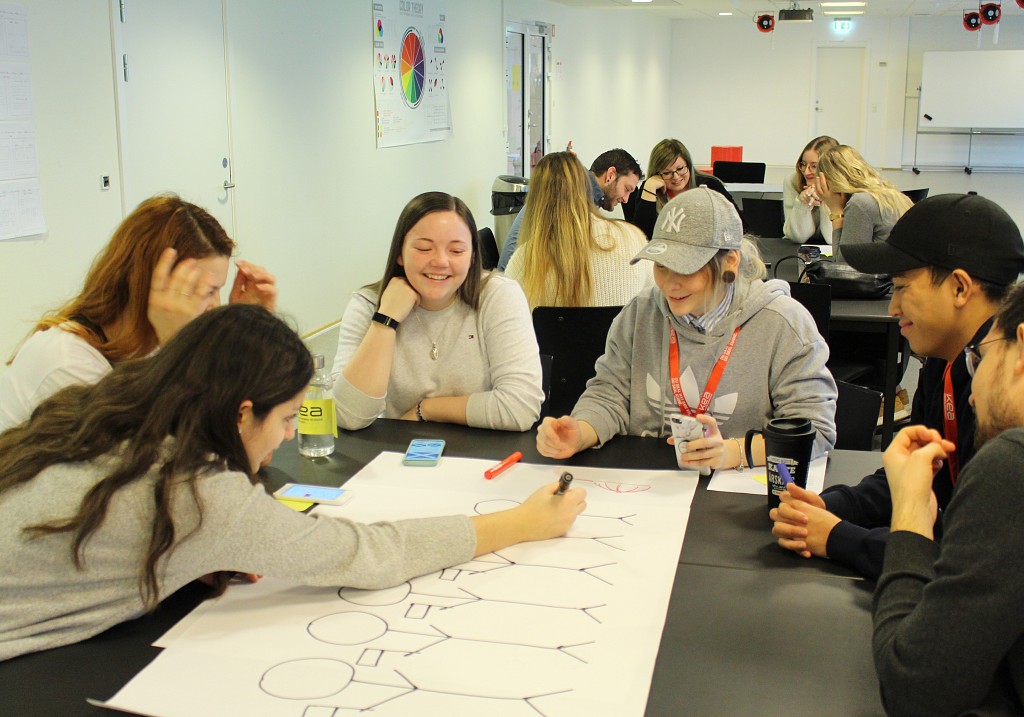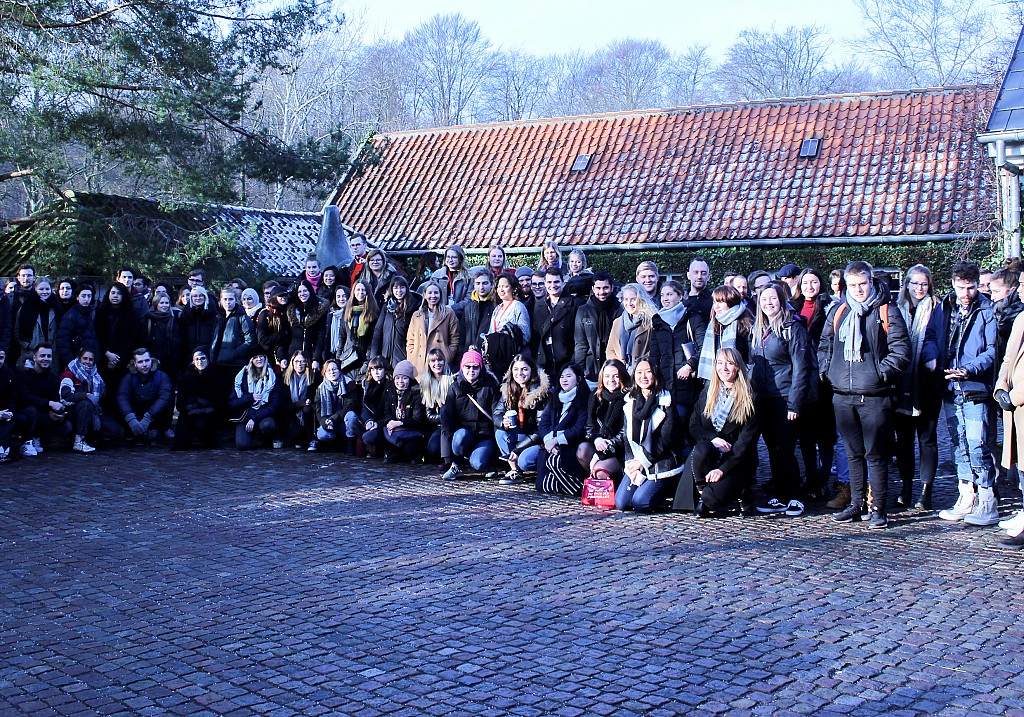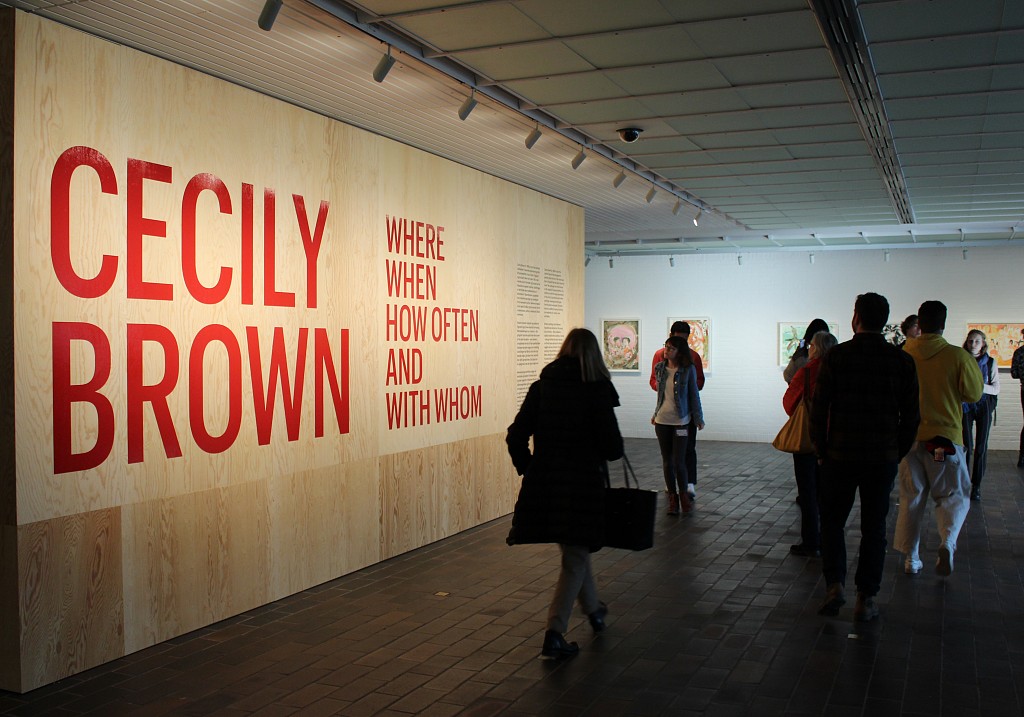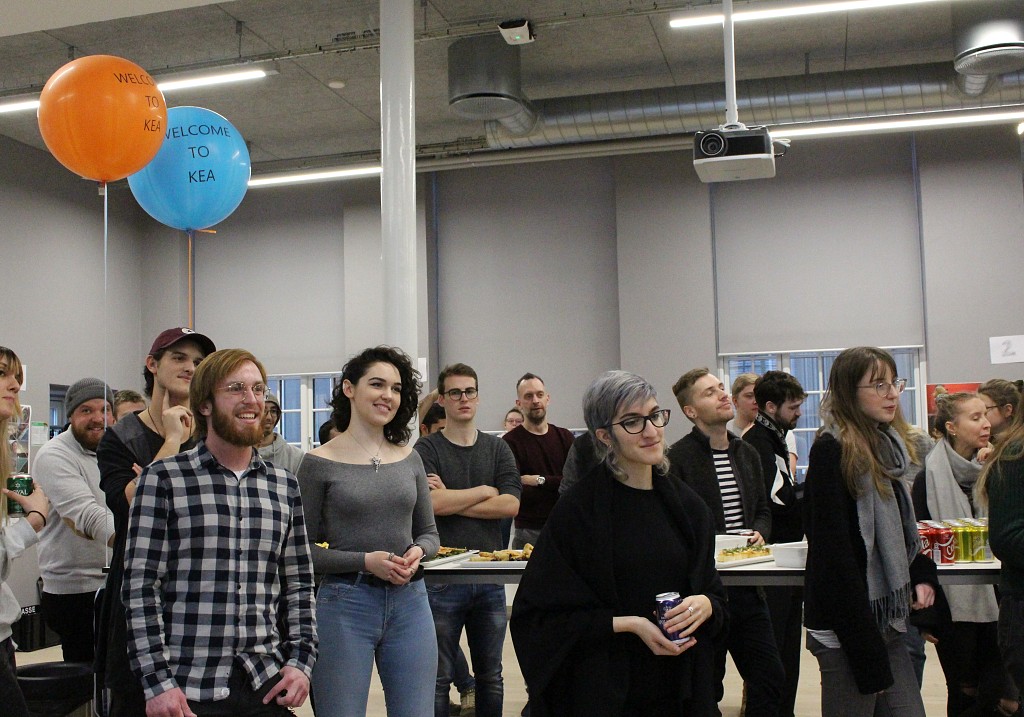 Contact
If you have questions, please do not hesitate to contact us, by sending an email to global@kea.dk.